Published on maggio 21st, 2014 | by Raffaella Capritti
0
HAFRO

Made in Italy
HAFRO S.R.L.
Via 1° Maggio, 5 - 30029 San Stino di Livenza (VE) - ITALY
Phone +39 0421.312249 - 312250 - Fax +39 0421.312257
Production: Hot tubs, shower, turkish bath, swim spas

Hafro creates wellness spaces in every house.
TAILORED FOR YOU DESIREA
Perfect world, and the world as you have always dreamt.
Life is emotion, fun, plans and dreams.
Hafro takes quality, design and technology, experience and passion to create wellness spaces in every house.
BRAND IDENTITY
StoryHafro was born in 1991, tanks to the know how and experience of Geromin Giuseppe srl, firm devoted to laundry production.
Hafro is part of Gruppo Geromin, it designs and produces hydromassage tubs, multifunction shower stalls, steam generators, Turkish baths and mini pool.
Excellence is all along the aim, excellence is the result of an advanced R&S department and of the talent of our MD Mr Carlo Geromin.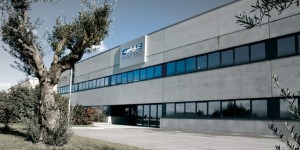 STRATEGY AND TECHNOLOGY
Hafro collection is made to meet people needing of wellness, through innovation and ideas, to improve life quality. Success secret is made by strategy, both commercial and marketing and also by investment in technology, in raw materials and customer care.
FACTORY
Product is accomplished thanks to accurate study of trade. Our product is the result of examinations, strict tests and semi-handcrafted production cycle.
Skilled technicians are always on-the-job to develop thecnologically advanced products: nowadays bathroom has to be functional but also beautiful, this are basis of Gruppo Geromin manufacturing.
FILOSOFIA DEL WELLNESS
Turkish bath, sauna, hydromassage are terms that arous relax and wellness feelings.
Wellness is acquiring more and more importance in people ideas: our products are designed to benefit of SPA inside your home.
Tags: hafro, Hot tubs, hydromassage tub, Hydromassage Tubs, mini pool, multifunction shower stall, multifunction shower stalls, Sanitary ware, sauna, shower, showers, steam generator, steam generators, swim spas, turkish bath, Turkish baths
INFORMATION REQUEST
Fill out the form to request information from HAFRO S.R.L.