Published on luglio 17th, 2014 | by Raffaella Capritti
0
CLAY BLOCKS
Porotherm is a clay block walling system.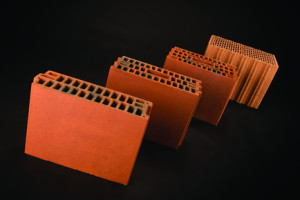 Porotherm is Wienerberger's unique clay block walling system; precision engineered and specifically designed to deliver outstanding results in the UK construction market.
Displaying the full range of blocks on offer, providing a clear 'how to' explanation of how the system functions in practice, and providing a selection of stunning cases studies, this section will provide all you need to know about Wienerberger's innovative Porotherm clay block walling system.
Porotherm is a clay block walling system – the ideal option for the UK construction market.
St Mary's by Contour Homes
It's extremely fast, virtually dry, safe and simple to use, immensely strong, efficient for stock-holding and storage and environmentally friendly.
The heart of the system – and the secret of its speed and efficiency – is the precision-engineered clay block. A unique interlocking design rules out the need for mortar in the vertical joints and consistent manufacturing quality allows for true 1mm bed joints.
Used successfully for decades across Europe, and now well-established as a building solution for UK working conditions, Porotherm can be used in load-bearing and non-load-bearing applications and is ideal for:
Inner leaf of brick-faced cavity walls
Inner and outer leaves of rendered cavity walls
Infill panels within framed structures
Partition walls and separating walls
Single leaf (monolithic) internal & external walls
Porotherm fits together easily
With its lean laying process and rapid daily output, Porotherm brings cost and time-saving benefits throughout the build while its thermal and acoustic efficiencies bring further advantages for decades to follow – the design life for a Porotherm wall is over 150 years.
THE RANGE
Porotherm 100, 140, 190 and 365
Tags: blocks, Breeze-blocks, clay block, clay block walling system, CLAY BLOCKS, Porotherm, Wall cladding system, walling system, WIENERBERGER
INFORMATION REQUEST
Fill out the form to request information from WIENERBERGER HOUSE, BROOKS DRIVE