Published on aprile 14th, 2014 | by Raffaella Capritti
0
via Danubio, 10 - 50019 Sesto Fiorentino (FI) - ITALY
Phone +39.055.32804.1 - Fax +39.055.300300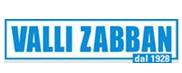 ELASTOVAL 4 PL SUPER

Made in Italy
Elastomer-Polymer Bitumen Waterproofing Membranes
The waterproofing compound of ELASTOVAL membranes is made up of a mix of empty residue distilled bitumen modified with SBS thermoplastic rubber based on radial elastomers, synthetic rubber and stabilizing aggregate fillers. The compound is thermally stable, very elastic and flexible at low temperatures.
REINFORCEMENT
The reinforcement used for ELASTOVAL 4 PL SUPER and ELASTOVAL ARDESIA membranes is made up of a non-woven spundbond polyester mat stabilized with glass fibres, which gives to the product excellent mechanical and breaking elongation characteristics, as well as very good dimensional stability. Such characteristics allow to use these membranes on mechanically and thermally highly stressed surfaces.
OUTSIDE FINISHING
The ELASTOVAL 4 PL SUPER membrane is treated on the upper side with non-stick filler; other finishings such as polymeric film and non-woven may also be used. The ELASTOVAL ARDESIA membrane is finished on the upper side either with natural or coloured slate granules or with ceramic granules. The lower side The lower side of both of them is finished with PE torch-on film; other finishings such as aggregate, polymeric films, non-woven non-stick polymers may also be used.
Tags: Bitumen membrane, Elastomer-Polymer Bitumen membrane, membrane, Water-proofing, Waterproofing
INFORMATION REQUEST
Fill out the form to request information from VALLI ZABBAN S.p.A.