Published on giugno 19th, 2015 | by Sara Leonardi
0
Via Sertorio Orsato, 38 - 30175 Marghera - ITALY
Phone +39 041 932388
ARCHICAD 19

Made in Italy
Faster than ever
GRAPHISOFT® ignited the BIM revolution with ARCHICAD®, the industry-leading BIM software for architects. With GRAPHISOFT ARCHICAD's Building Information Modeling approach, architects can explore design ideas with full confidence, knowing that every detail is being captured and all documents are synchronized. GRAPHISOFT continues to lead the industry with innovative solutions such as the revolutionary GRAPHISOFT BIM Server™, the world's first, real-time BIM collaboration environment. Open BIM design collaboration offers intelligent, model-based workflow between the members of the extended design team and architects using ARCHICAD, resulting in greater efficiency in the building process.
Design
Any architect with the passion to freely explore design ideas can fulfill their wishes without compromising on documentation precision and quality. With ARCHICAD, you can model and shape freely, easily creating the forms you want and easily change even complex elements in the most appropriate view. ARCHICAD enables you to combine creative freedom with the well-known efficiency of its robust Building Information Model. A comprehensive set of tools supports the creative process within the context of the project. ARCHICAD 17 enhances its direct modeling capabilities in the native BIM environment with its end-to-end BIM workflow using Priority Based Connections and Intelligent Building Materials, and an improved MORPH™ tool. Cloud-integration helps users create and find the custom objects, components they need to make their BIM models complete. GRAPHISOFT continues to innovate in "green" as well, uniquely offering the best workflow for sustainable design, integrated into its BIM authoring tool.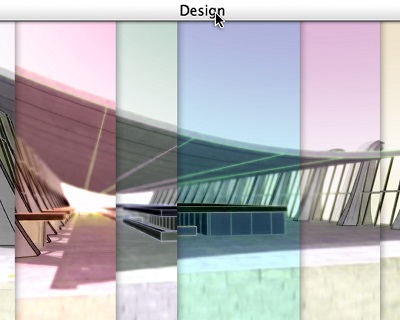 Documentation
With ARCHICAD, you create a 3D Building Information Model — all the necessary documentation and images are created automatically. New, priority based junctions, intelligent building materials ensure correct graphical representation of elements and materials in sections (cut fills), surfaces in 3D views, and thermal properties throughout the building energy evaluations. ARCHICAD offers a native BIM design and documentation workflow for Renovation and Refurbishment projects common in developing parts of the world. ARCHICAD's powerful view setting possibilities, its unique drawing handling, together with the integrated publishing capabilities ensure that printing or saving the various drawing sets of a project won't require extra time and will be derived from the same Building Information Model.
Collaboration
Building Information Modeling brings unique challenges to the design team: when implementing BIM on a larger scale, architects often run into bottlenecks in model accessibility and workflow management. ARCHICAD introduces the GRAPHISOFT BIM Server – a first of its kind solution for model based team collaboration. Industry-first Delta Server™ technology reduces network traffic to a minimum for instant and reliable data-exchange both within the office and over the Internet.
Objects
GDL (Geometric Description Language) – contains all the information necessary to completely describe building elements as 2D CAD symbols, 3D models and text specifications for use in drawings, presentations and quantity calculations. ARCHICAD users have long enjoyed the benefits of GDL, with tens of thousands of intelligent objects available and in use around the world.
Download the General ARCHICAD Brochure
Tags: ArchiCAD, BIM, Building, CAD, Software
INFORMATION REQUEST
Fill out the form to request information from GRAPHISOFT