Published on giugno 18th, 2014 | by Raffaella Capritti
0
Via Serenissima, 30 - 31040 Gorgo al Monticano (TV) - ITALY
Phone +39 0422 2083 - Fax +39 0422 800234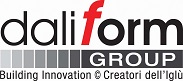 U-BOOT SILENCE

Made in Italy
Mantle for sound insulation
The noise in buildings, depending on its origin, is classified as:
airborne (it propagates through the air, such as radio, TV, shouting between people);
by impact (it propagates through structures such as shock, stamping, machinery vibration, falling objects, etc..)
by technical installations (drains, burners, air conditioners, fans).
In recent years the awareness of home comfort has become increasingly widespread. Developers and end users require outstanding performance and quality characteristics, appropriate to their expectations and demand specific warranties from the manufacturer and the designer.
While on the subject of energy saving leaps and bounds have been made in recent years, the problem of acoustic comfort is still underestimated.
Recent studies have also shown that people who live in areas not adequately insulated acoustically have trouble sleeping, irritability, reduced productivity at work.
For these reasons, non-compliance with minimum noise insulation performance may compromise the very validity of the certificate of habitability and produce a considerable loss of property value.
Advantages
DALIFORM GROUP U-Boot Silence is the sound insulation mantle specifically designed to be used on slabs lightened with the U-Boot Beton® system, which "silences" for good the annoying airborne noise and by impact.
The application of U-Boot Silence on these lightened slabs delivers excellent insulation performance by placing the building into Class I (UNI 11367:2010) for the airborne noise and impact.
Excellent performance of sound insulation from airborne and impact noise.
Acoustic requirements exceeded minimum DPCM of 12.05.97.
Classification of the building in Class I (UNI 11367:2010) for airborne and impact noise.
Excellent relationship between mechanical strength and dynamic stiffness.
Guarantee of durability.
Great elasticity and dimensional stability even under permanent loads.
High capacity for shock absorption.
Strong resistance to abrasions and lacerations.
Waterproof, rot proof and resistant to microorganisms.
Excellent resistance to foot traffic and perforation.
Sound insulation for any type of living environment:
office buildings
commercial and industrial
housing
civil and residential
Technical data
U-Boot Silence is made of 100% closed cell polyethylene, density 35 kg/m3, low elastic module. The mantle is yellow, with a smooth surface.
The chemical cross-linking gives it a particular elastic structure, which is essential for optimum sound insulation. The unique mechanical properties make it suitable for medium loads different elasticity depending on the weight.
U-Boot Silence can be placed on the slabs with ease, the joints are welded with a special adhesive strip (Rotocell AD), while the superfascia AD is used all around the perimeter between floor/wall.
Tags: DALIFORM, mantle for sound insulation, sound insulation, Sound-proofing, U-BOOT SILENCE
INFORMATION REQUEST
Fill out the form to request information from DALIFORM GROUP SRL