Published on Febbraio 16th, 2021 | by Chiara Debernardi
0
Via Statale 467, 21 - 42013 Casalgrande (RE)
Phone +39 0522 997511 - Fax +39 0522 997544-545
Ubik: slate effect porcelain stoneware

Made in Italy
Ubik shows a slate-like appeal following the directions and shades of the stone veins. The graphic path reproduces natural splits and deep textures, revealing a subtle metallic sheen.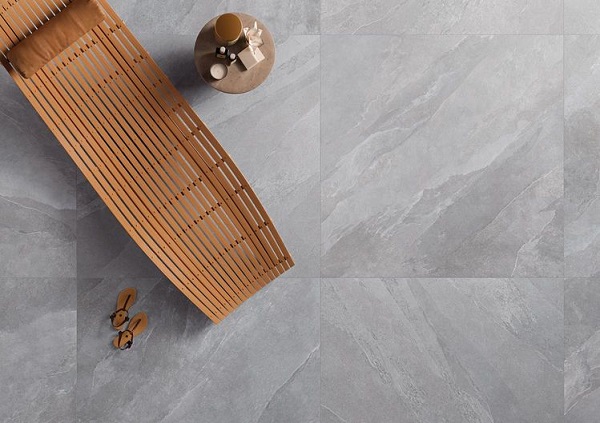 The balanced force of the ceramic collection stimulates cutting-edge yet laid-back projects, where indoor and outdoor comfort speaks for itself.
Sizes and thicknesses
Ubik's compositional brilliance lies in a range of eight formats made for exteriors and interiors. These include small formats, such as 9.7x60cm, and larger ones, like 120x120cm. The massive elegance of 2cm-thick tiles, in 60×60 and 60x120cm sizes, allows to pave external walkways or courtyards, exposed to temperature fluctuations or changes in weather.
Colors and surfaces
Ubik's color palette — Greige, Ivory, Grey, Walnut e Anthracite — helps creating atmospheres of soft vibrancy creating visual connections between present and future trends. The five shades reveal different temperaments of the same line, already in tune with urban life: the surface is available in R10, an easy-to-clean finishing, or in the R11 structure, ideal to cover wet outdoor spaces.
INFORMATION REQUEST
Fill out the form to request information from CERAMICHE KEOPE