Published on settembre 4th, 2015 | by Sara Leonardi
0
Via delle Industrie, 23 - 20884 Sulbiate (MB) - ITALY
Phone +39 039 6883166 - Fax +39 039 6883170
AQUA PERM GF System

Made in Italy
Multilayered hydrodispersed breathable with a marked anti-slip finishing
Description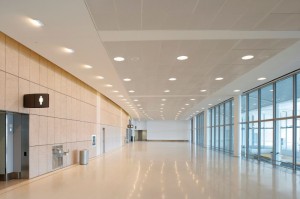 Aqua Perm GF is a multilayered hydrodispersed breathable with a marked anti-slip finishing system. The system is realised with breathable formulas of new generation with zero VOC certification.
Such formulas contribute to preserve the quality of indoor air, thus creating an healthy and pleasant place to live and to work in. The finishing shows a marked anti-slip grade.
Performance/Advantages
Coating suitable to medium-high stress from traffic with excellent mechanical and aesthetic characteristics
Increased protection of concrete floors since it improves hardening and resistance to wear and tear
Dust-resistant, liquid-proof and oil-resistant
Extremely easy to clean
Safe Installation even in the presence of major osmotic counterthrusts
Use
Suggested in case of new or very damaged cement floorings which need a coating easy to clean
For location in the presence of high ambient and/or rising moisture in which floorings are subjected to medium-high mechanical stress from traffic and to dynamic punching
Suitable to surfaces requiring continuity
Sectors: food, mechanical, textile, dyeing, tanning, chemical-pharmaceutical and manufacturing
Download the data sheet
Tags: cement floorings, Coating, flooring, hydrodispersed, IPM Italia
INFORMATION REQUEST
Fill out the form to request information from IPM ITALIA S.R.L.