Published on marzo 11th, 2014 | by Raffaella Capritti
0
Via dell'Industria, 710 - 41038 San Felice s/P (MO) - ITALY
Phone +39 0535 82161 - Fax +39 0535 82970
ECAP STIF

Made in Italy
Prefabricated thermal insulating boards in stiferite class SK
Sandwich board made of a polyiso foam insulating component, expanded without use of CFC or HCFC, covered on both face with saturated glass fiber.
Thermal insulating board in Stiferite class SK (various thicknesses).
• Cement based smoothing mortar (approx. thickness 3 mm.)
• Alkali-resistant, dimensionally stable fibreglass mesh 160 gr./m² covered by the smoothing mortar and with prearranged overlaps.
• Punched holes for the insertion of the anchors.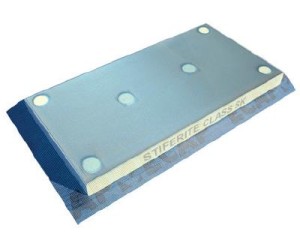 Fields of application
• External thermal insulation.
• Internal thermal insulation for walls and ceilings.
• Thermal insulation of prefabricated building.
• Refurbishing and renovation of façades.
• Elimination of thermal bridges.
• Protection of the façades from rain.
Tags: boards, insulating boards, Insulation, Prefabricated thermal insulating boards, thermal insulating boards
INFORMATION REQUEST
Fill out the form to request information from EDILTECO S.P.A.